Thursday, April 19, 2012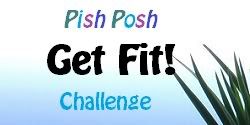 I didn't link up last week and I have no real valid reason why.
But here's the
good
news...I finished my book. It's complete and it's only week seven. Did you hear me...the book is complete. Now for the
bad
news....I'm not sure I like it. Speaking from experience, I need to walk away from it for a little while. I need to let is sit and then I'll be able to determine why I don't like it.
I like Mandy, the protagonist, but I find her story to be a little choppy. I need to tie in her need to feel connected with the rest of the story. In other words, I have some rewrite and edits ahead of me. But did I mention that the book is done.
Along those same line, I had an agent throw me a worm. And by worm I mean they asked for the first five pages of my first book. I'm trying not to get too excited about it, but come on, it's hard not too. What will be will be, right?
PROFESSIONAL
I'm getting a little bit worried about the fact that we don't have a new employee lined up to work in the kitchen yet. Since I'm taking over the kitchen (insert chuckle here) we still need someone to replace me.
There are only three of us there and we really mesh well. I continue to hope that whoever comes is not only reliable but appreciative of my sarcasm. Maybe that's too much.
PERSONAL
PTO continues to kick my ass. I'm trying to be a diplomatic leader but it is clear that I want to tell quite a few people to shut up and deal. This attitude will not garnish me any new volunteers. I am reminded that we attract more flies with honey, however, flies carry shigellosis and I'm not sure I want to attract them.
Anyone know what tracks volunteers?
They always say that time changes things,
but you actually have to change them yourself.
~Andy Warhol~