Friday, June 26, 2009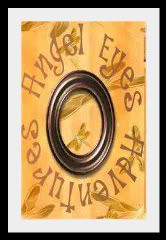 Apparently I am the only blogger having trouble viewing
Angela's
website. Today I can at least read the posts, but I still can not comment on any post and now I can not see the right hand column which is where she keeps her Friday High Five button. Thus the other button. Sorry, Angela, I just can't figure out what is going on. LOL
Today for Friday High Five I am posting five of my favorite photos from my whirlwind beach trip on Wednesday. Literally, my friend Rachel and I decided to make the day trip around 9 p.m. the night before and we hit the road at 6:30 a.m. and didn't get back until midnight.
It was a lot of fun and don't regret a minute of it (except maybe when my son fell at McD's and cracked his forehead or when her son's elbow came out of place on the way home).
All the kids standing at the beach entrance. And, Yes, we took all 8 of them to dinner and they were soooo well behaved. I think everyone in the restaurant was amazed.
The mommies on the beach right before we high tailed it out of there due to the looming storm in the background.
My niece and my daughter who not only make the same facial expressions, but loved playing in the sand.