Thursday, March 18, 2010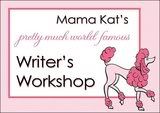 December 17, 1993.
Just an ordinary day. Nothing special.
I was home from college. My sister was a junior in high school. My parents still lived together. We were making Christmas cookies.
My dad was getting flour everywhere. My mom was telling him that she wasn't gonna clean up any of that mess. Christmas carols were blasting from the living room stereo. Laverne and Shirley, our crazy cats were sleeping on the couch, oblivious to the world.
It was simple and it was wonderful. Those cookies were delicious.
My parents marriage started to crumble shortly after that Christmas.
I don't remember all four of us ever making cookies again. I wish I would have know it was the last time. I wish I would have know that within a few months all hell would break loose.
I wish I would have known how lonely my mom felt.
I wish I would have known how truly sad my dad was.
But neither of them ever said anything.